Due Heavy rains and Floods since August 8 have created massive loss and destruction triggered till now nearly 350 people has lost there life in Kerala. Houses of lakhs of people have been waterlogged and destroyed, leaving them displaced and forced to take refuge in relief camps. Unfortunately, hundreds have been marooned in their own houses, without food, water, electricity and other basic supplies even around 50,000 people were rescued in different parts of the state,and red alert continued in 11 districts following prediction of more rains.67 helicopters,24 aircraft,548 motorboats and thousands of rescue personnel from Navy, Army, Air Force, NDRF, Coast Guard,other CAPFs and  many NGOs  have come forward from different parts of country to ensuring supply of packaged meals and other relief items to the worst affected areaspressed into service to evacuate people from submerged areas to relief camps and distribute relief materials, National Crisis Management Committee said.
Prime Minister Narendra modi announced in addition to the 100 crore announced earlier an additional grant of Rs 500 crore to Kerala, after meeting with Kerala Chief Minister Pinarayi Vijayan and conducted an aerial survey of the flood-ravaged state. He also announced an ex gratia of Rs 2 lakh per person to the family of died and Rs 50,000 to those seriously injured from the PM's National Relief Fund. Meanwhile, Vijayan informed the PM that the state had suffered a loss of Rs 19,512 crore, on initial assessment.
Here the 5 ways to Donate Kerala   
Simple way through Paytm
2. Through TEZ down at businesses it will show other wise you can search for kerala chief ministers distress relief fund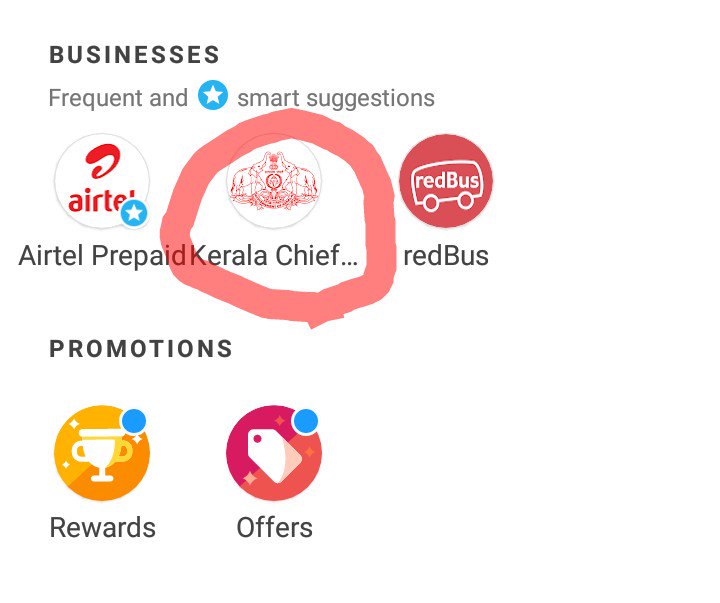 3. Donate with Amazon India
4. Donate with Truecaller
5. CMDRF website and account transfer
You can also head to CM's Disaster Relief Fund (CMDRF) website to place your donation. There is also an option for direct funds transfer via netbanking. Below are all the account details.
CMDRF Account details:
Name of the donee: Chief Minister's Distress Relief Funds
Account Number: 67319948232
Bank: State Bank of India
Branch: City Branch, Thiruvananthapuram
IFSC: SBIN0070028
PAN: AAAGD0584M
Account type: Savings
SWIFT Code: SBININBBT08
All contributions to the fund are 100% tax exempt.TAGS